Mobile Detailing training Atlanta,Boat Detailing training Panama, Yacht Detailing training Houston Texas,Boat detail training Costa Rica, Boat Detailing training China, Yacht Detailing training Orlando Florida, Boat Detailing training Aruba,RV Detailing training Dallas Texas, Boat Detailing training Miami, Aircraft Detailing training Dallas, Yacht Detailing training Brazil, United Kingdom Yacht Detail training,Aircraft Detailing training Houston Texas,Mobile Detailing Training Certification, Detailing Consultant, Boat Detailing certification,RV Detailing Training, Mobile Detailing Training, Detailing Training Boats Florida,detailing training Atlanta California,detail training certification California,aircraft detailing certification Palm Beach Florida,Start a Mobile Detailing Business,Start Boat detailing business,learn how to detail boats,Boat Detailing West Palm Beach,Boat Detail Training Boynton Beach,Boat Detailing Training Boca Raton,Boat Detailing Fort Lauderdale Florida,Boat Detailing Saudi Arabia, Boat Detailing China,Boat Detailing Training Certification,Marine Detailing Certification, Yacht Detailing South Africa

Boat Detailing Training Course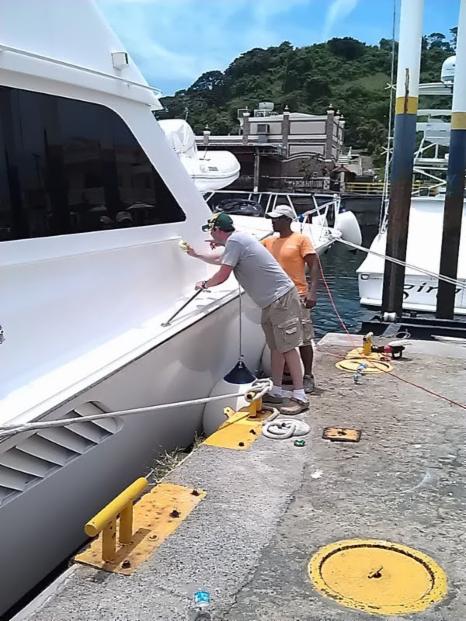 Want to learn How to Detail Boats and, start or enhance a successful detailing business? Mobile Detail Guy gives you the skills and business savvy to dominate the boat market in your demographic area! Make More Money in a Shorter period of time with Mobile Detail Guy Training!
You will Learn:
Pre- Inspection and Safety Guidelines

Jel Coat Reconditioning : Oxidation Removal
Interior Cleaning and sanitizing

Exterior Waxing and Polishing
Bilge Cleaning and Mold Treatments
Inspection and photo documentation

Buying the right products and equipment may mean the difference between staying in business and not. It is crucial to have the proven items to successfully launch or sustain your business. Why waste time and tons of money trying to figure it out when we have it all together for you!
WE Supply you with:
Product List
Equipment List
Business Consulting Package: Personal Consulting Session
Learn the most effective and cost saving techniques! You can't go wrong with customized training and certification from Mobile Detail Guy!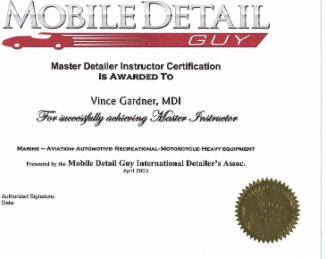 Mobile Detail Guy Instructors teaching students proper safety while polishing over water.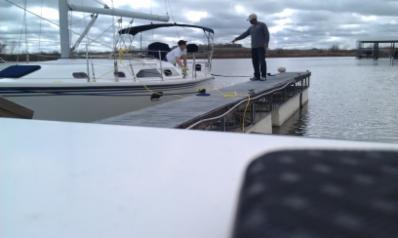 Boats aren't the only marine items that need detailing! Get Training Today! Start Making money tomorrow!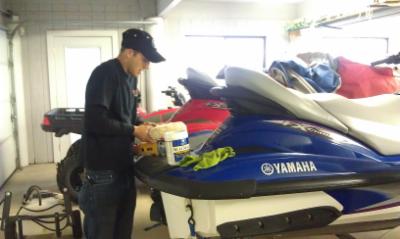 Serious oxidation? No Problemo, Mobile Detail Guy Teaches you how to process any size vessel in the water or out! Learn Boat Detailing from the Pro's! How much do you think a customer would pay you to transform their boat from this picture to the next picture below? $400 - $500 - $600?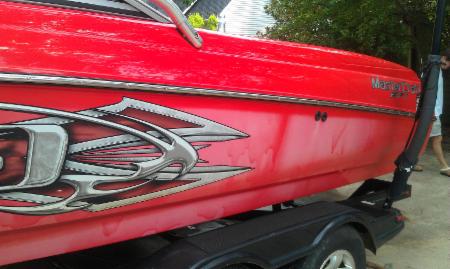 After Mobile Detail Guy Reconditioning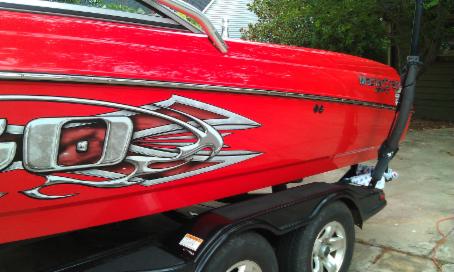 With Mobile Detail Guy you will learn how to put a million dollar shine on any boat!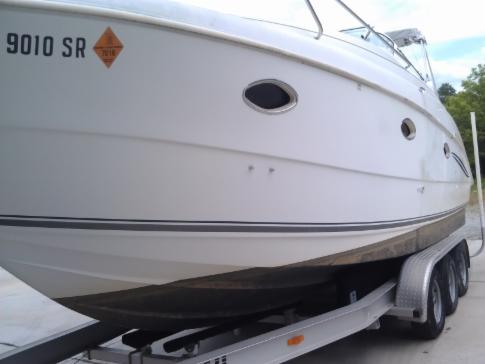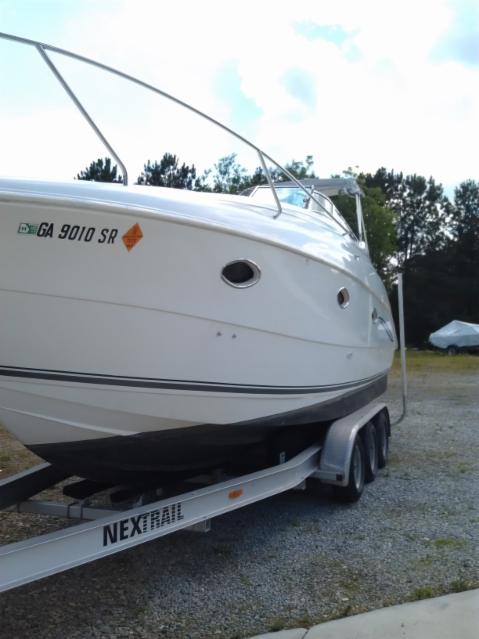 Learn how to acid wash and clean hulls making them look like new!!!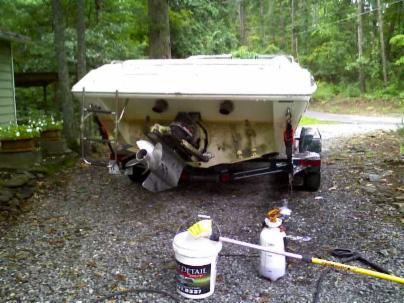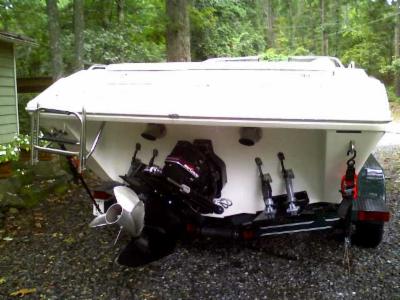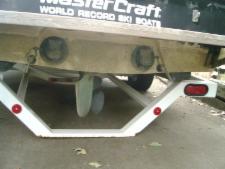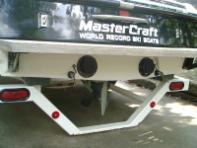 Hull cleaning using Acid Wash techniques from Mobile Detail Guy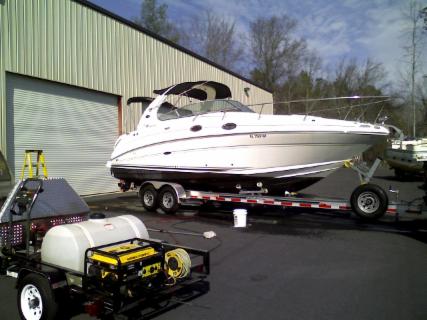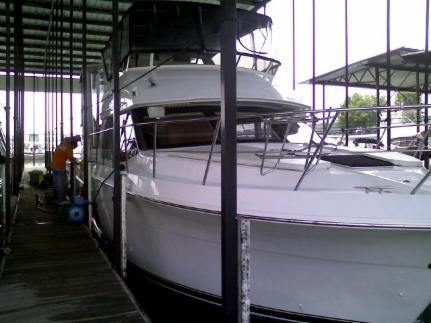 Make Money whether your clients boat is in or out of the water! Mobile Detail Guy Training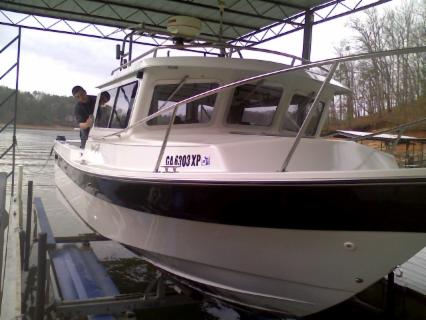 Starting or Expanding a Mobile Detailing business? Contact Mobile Detail Guy for consulting and start-up planning guidance.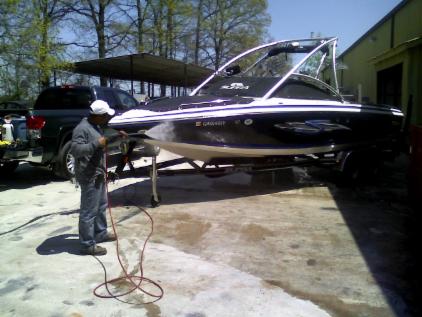 Knowing the proper techniques, chemical components, time saving application processes is what will set you apart from the rest! After training with Mobile Detail Guy, you will have the confidence and skill sets needed to be successful in the Mobile Detailing Industry!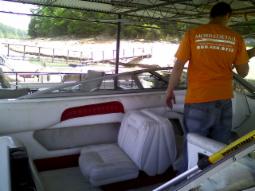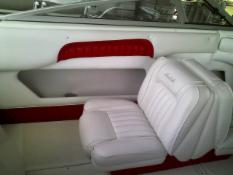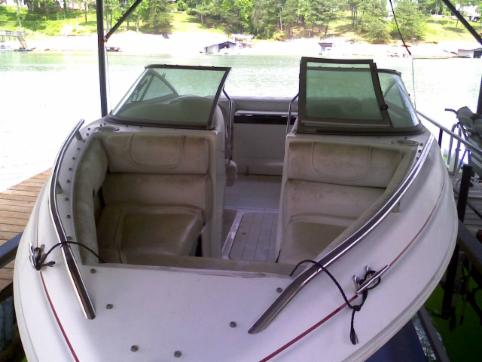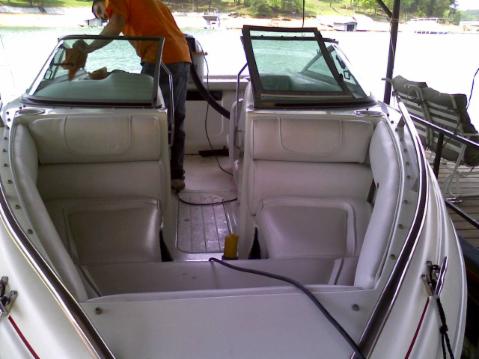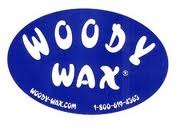 "We're not that other guy, we're Mobile Detail Guy"
Boat Detailing Training and Consulting from the pro's
Denton Texas Boat Detail, Houton Texas RV Detail, Gainesville Ga Boat Detailing, Seattle Washington, Branson Missouri, Atlanta Georgia, Oklahoma City, North Carolina, Nashville,
Orlando Florida, Salt Lake City, and many other cities nationwide!

Call now to speak with a Training Consultant

Miami Yacht Cleaning training, Yacht Washing, Yacht Management, Boat Cleaning, Yacht Detailing,
Boat Detailing training and certification, Tampa, Jacksonville, Dallas, Houston, Atlanta Georgia,Cumming Georgia, Buford Boat Detailing, Gainesville Ga Boat Detailing training,, Woodstock Georgia Boat Detailing San Jose, Panama, Bahamas, Bakersfield California Mobile Detail Training, San Diego Detailing Training,
Hawaii Detailing, Costa Rica Yacht Detailing and Training,Boat Polishing Training,Aircraft Detail Training,Car Wash Consulting,, Tennessee Mobile Detail Training, Boat Detailing Training Course,Marine Detail Training, Learn to Detail Boats, Start A Mobile Detailing Business,How To Start A Detailing Business,How to Remove Oxidation from Boats