Aluminum Polishing Training, Aluminum Leading Edge Polishing Houston, Aluminum wheel Polishing Texas, Aluminum Tank Polishing Atlanta,Aluminum Polishing Techniques, Aluminum Polishes, Aluminum Polishing Pads, Aluminum Polishing Wheels, Metal Polishing Training San Antonio, Polishing Metals, Metal Polishing Atlanta,Metal Polishing West Palm Beach Florida,Metal Polishing Miami,Yacht Polishing Training,Yacht Detailing Training,Boat Detailing Fort Lauderdale,RV Detailing Boynton Beach,Aircraft Detailing West Palm Beach,Aviation Repair West Palm Beach,Certified Detail Training Florida,West Palm Beach Mobile Detailing,Orlando Mobile Detailing Training,Metal Polishing Training,RV Detailing Training Port Saint Lucy, Dallas, San Antonio, Atlanta

Mobile Detail Guy Aluminum Polishing Training Course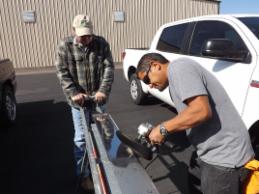 Students learn how to take raw Aluminum and polish to a Mirror Finish!!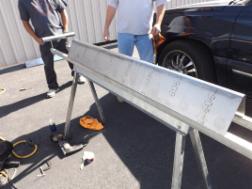 This is what customers will pay top dollar for, Mirror Finish!!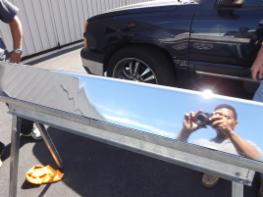 Learn to polish dull or brushed Aluminum to a brilliant chrome like finish!!! This is a highly sought after skill set by Trucking companies, Aircraft owners, Railing on Boats and Yachts as well as other industries! Start your own Metal Polishing business with hands on training from Mobile Detail Guy.
Course Curriculum
Safety, Inspections and prep
Taping and masking
Equipment selection
Protective Gear and Clothing

Pad and Cutting Wheel Selection
Rue's VS. Paste Metal Polishes
Cutting Methods and Finish Polishing
Applications overview
Mobile Detail Guy International Certification
Mobile Detail Guy Aluminum Reconditioning Technician ID Card

Duration 16 Hrs. 2 Day Course

If you are interested in Aluminum Polishing Training and certification, contact us below. Pricing varies depending on what part of the country your from. Mobile Detail Guy offers Mobile Training to your location, contact us for details.
Contact Us: info@mobiledetailguy.com
Aluminum Polishing Training, Aluminum Leading Edge Polishing, Aluminum wheel Polishing, Aluminum Tank Polishing, Aluminum Polishing Techniques, Aluminum Polishes, Aluminum Polishing Pads, Aluminum Polishing Wheels, Metal Polishing Training, Polishing Metals training,aluminum Polishing Dallas, Aluminum polishing houston, aluminum polishing training austin,aluminum polishing training san antonio,aluminum polishing denton,aluminum polishing fort worth,aluminum polishing west palm beach,aluminum polishing training orlando,aluminum polishing training,miami,aluminum polishing key west,aluminum polishing training boca raton,aluminum polishing training ft. lauderdale,aluminum polishing training Irving texas,dallas texas metal polishing training,houston texas aluminum polishing training,

Mobile Detail Guy has a Global Network of professional trained Technicians where ever you need them.