<div align="left"><div align="center">Boat Detailing Training 2021 Atlanta Georgia, Register NOW! <br />&lt;!--Google_top_page_upper_left--&gt;&lt;BackgroundLabels&gt;&lt;Label name=_cse_start a aircraft detail business_ mode=FILTER/&gt;&lt;Label name=_cse_exclude_ maid service mode=ELIMINATE/&gt;&lt;/BackgroundLabels&gt;Mobile_Detail_Training&gt; Auto Detailing Training Atlanta Georgia June 13th-14th 2021, Learn Auto Detailing, Auto Detailing Certification Training 2020, Boat Detailing Training Course, RV Detailing Training Course, Paint Correction
AUTO DETAIL TRAINING COURSE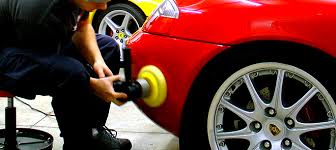 2021
ATLANTA GEORGIA
Personal Training in your City!!!!
Contact us to train your Crew, Minimum 3 Students per module
REGISTER NOW!

Your certification upon completion will be for Level II Technician Training. It will include:

1. Safety Precautions
2. Liability Reduction Methods
3. Proper Washing Methods
4. Wheel and Tire Care
5. Waxing Techniques - Wet/ Dry
6. High Speed Rotary/ Orbital Polishing - Paint Correction
7. Vinyl/ Leather Cleaning and Protection
8 Carpet Care
9. Complete Chemical/Equipment List
10. Final Inspections
11. Vehicle Presentation
Cost: 2 Days: $599.00 per person


All Balances are due upon arrival on First day of training.
Boat and Auto Detailing
Training Package
Next Training Date: To Be Determined
2019 Schedule to be determined: Register now! LOCATION: - Mobile Detail Guy Training Facility:
Day
1
9am Lunch 12pm 1pm - 5pm Boat Detailing Safety- Setup- Washing and Cleaning High Speed Polishing and Oxidation Removal Training Hands On! 9am Lunch 12pm 1pm- 5pm
Boat Detailing
Day 2
- Safety- Interior Detailing, stain removal,vinyl leather care Training Hands on! . 8 Hrs: 8am-12pm Consulting Package is an additional fee, this package is crucial to your start-up or current companies success in the detailing industry! Please contact Vince for the details 866-456-8712
All training is done hands on, just like the real thing!
Course Cost: $999.00 Ea.
Package Total Only: $999 per person (4) SPACES Left
Grow your Mobile Detailing Business with Mobile Detail Guy Business Consulting Package! Can you see what your customers see about your marketing or service? You may be losing business because of what potential clients see but won't tell you. Let Mobile Detail Guy help you in 2019! Starting a Mobile Detailing Business? Want to do it right? Mobile Detail Guy's 20 Plus years of Exp is available to you! Contact us 866-456-8712
Registration is $300 and deducts from the total, all balances are due upon arrival to class. Deposits are non refundable but can be applied to future courses. Due to the limited space and the popularity of these courses, Mobile Detail Guy will send to your email a Paypal payment invoice for the registration of the course. If you would like to register for upcoming training please fill in the info request form and enter pay registration in the comments box. We will then email you the registration invoice so that you can pay via Paypal, Debit or Credit
d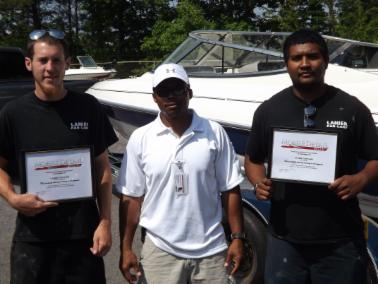 Mobile Detailing Training Dates 2019,Aircraft Detailing Training Dates 2014, Boat Detailing Training Dates July 19th-20th Tampa Florida 2019, Mobile Detail Guy Training Dates July 2019, Learn To Detail Boats,How To Detail Boats, How To Detail Aircraft, How To Detail Cars,Detailing Training Courses, t;Mobile_Detail_Training&gt;&lt;Training/ Certified Mobile Boat Detailing Classes,Aircraft detailing Training,Atlanta, Memphis, Long Island, Kansas,Seattle Aircraft Polishing,Los Angeles,Orlando Aviation Cleaning, Miami Boat Detailing Training,Las Vegas Aviation,San Jose,San Antonio Aviation Cleaning,Washington DC aircraft cleaning,Panama City Aircraft Polishing,Bankok,China Aircraft Polishing,Hawaii Aircraft Polishing,Denver CO,Boston Mass Boat Detailing,Ontario Canada Aircraft Detailing,New Mexico Marine Services, United Kingdom Aircraft Consulting,London England Aircraft Services, Paris France Detailing Training,Berlin Germany Detailing Training, Kentucky Aircraft Detail,India Aircraft Polishing, <br /></div></div></div>